105SL Plus Discontinued Soon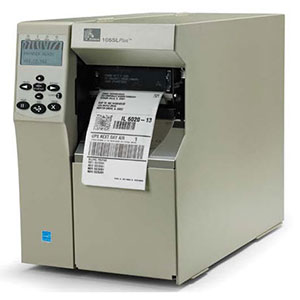 Zebra's 105SL Plus industrial printers will be phased out in early 2018 (exact date coming soon). Service and repair is available for the next few years so you can upgrade your technology gradually or all at once, whatever best suits your budget.
Replacing the 105SL Plus is the ZT510, an industrial printer that marries basic features with a modern operating system, Link OS. Link OS gives supervisors remote device management and the ability to gather information from the cloud, such as device locations and workload capacity. The ZT510 is ideal for packaging and labeling, shipping and receiving, asset management and tracking work in progress.
Did you know we loan demo units to customers wanting to try a printer before they buy? Email us for a demo unit, a quote or questions about our products!