Estimated reading time: 3 minutes
Barcode labels usually account for less than ten percent of total operational costs. However, when the wrong labels are employed, that small expense yields a myriad of worse consequences such as delayed shipments, misplaced stocks, inaccurate inventory counts, printer jams, and operational bottlenecks. As supply chains continue to grapple with challenging demands such as same-day shipping and transparent traceability, the need for reliable enterprise-ready labels becomes more evident. To identify multiple fast-moving products, organizations are turning to consumables like Zebra's Certified Printing Supplies to boost ROI with:
Crisp barcodes – Barcode legibility empowers faster workflows by reducing the need for rescans and missed scans. By accelerating workflows without compromising accuracy, businesses can also avoid the risks of missed compliance and rejected inventory.
Dependable adhesives – Eliminating peeled edges prevents labels from falling off or getting torn during handling. Tested adhesives are crafted to endure extreme temperatures, chemical exposure, and high humidity to preserve product identification.
Custom labels – Different application requirements may alter the composition of your label, which is why custom labels can come in handy to give you maximized flexibility in your solution. From adhesive strength to label size, Zebra's custom labels allow you to build a tailored label using any of their 300 pre-tested materials to ensure consistent print quality in unique environments.
At-a-glance color coding – When labels are printed in color on demand, they can help reduce errors during cross-docking and sorting by providing at-a-glance visual identification. On the other hand, manual application of color steals time and productivity from high-value tasks.
Faster replenishment – Zebra's certified labels are sourced from four label converter facilities, strategically located across North America to ensure fast shipping. Moreover, labels within the ZipShip program can be ready to ship within as little as 24 hours, eliminating extensive wait time.
Previous solution observations note a 68% increase in daily label output when the enterprise-labels are utilized correctly. With dependable inventory identification, supply chains can count on higher accuracy rates and operational visibility that facilitates tracking. In the end, manufacturing and distribution centers can expect to save money and time while maximizing efficiency.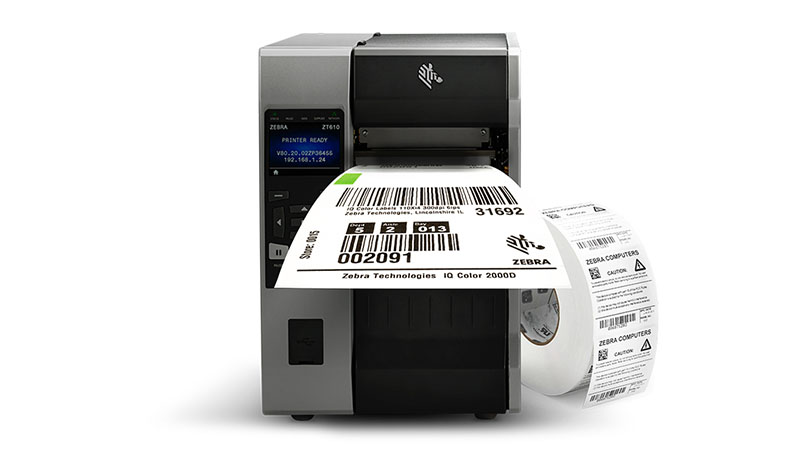 How to Choose the Right Label
As an Advanced Supplies Specialist, Advanced Automation works directly with dependable labeling technology experts like Zebra to build a strategy that supports your enterprise goals. Because every business is intrinsically unique, the best first step is to schedule a label evaluation with a specialist to see how you can tailor your solution to match your needs. With a clear path in sight, integrating better labeling becomes seamless and empowers higher profitability and less stress.
To learn more about Zebra Printer Supplies and how Advanced Automation can help >> Click Here