End of Parts for Z4M+ & Z6M+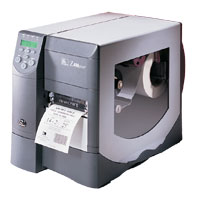 Are you currently using Z4M+ or Z6M+ printers?  If so, please be aware that inventory levesl for spare parts such as printheads, platen rollers and drive belts are beginning to get low.  This includes Zebra's very own inventory as well.
When Zebra runs out of Z4M+ & Z6M+ parts, they will no longer be available.
Just last week 100% of inventory for the Z6M+ platen roller was depleted.  Of course Advanced Automation, Inc. stocks its own supply, but these will go on a "first come, first serve" basis.  This will be the same for all other Z4M+ & Z6M+ printheads, platen rollers and other parts.  We cannot predict exactly when they will run out, only provide advance warning to you so if you plan to operate your Z4M / Z6M into the future, you will want to have back up parts.
If you're wondering what Zebra printer replaces the Z4M / Z6M Series, please refer to the Zebra ZT400 Series