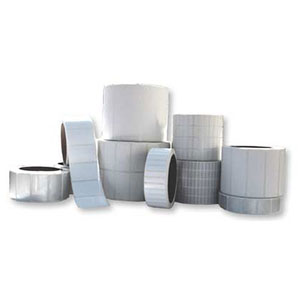 There are two thermal printing methods: "direct thermal" (DT) and "thermal transfer" (TT). Therefore, both printers and labels are either direct thermal or thermal transfer. When our support team receives calls from customers about their labels not working with their printers, it is many times due to using a direct thermal label with a thermal transfer printer and vice versa.
COMMON CUSTOMER QUESTIONS:
How can I tell which labels go with my printer when shopping online? Recognize what letter, D or T, the device (or media) ends with or has in its title. A ZD420 desktop printer is "direct thermal" while a GK420T is a "thermal transfer", meaning it requires ribbons as well as thermal transfer labels. The same goes for labels. A Z-Perform 2000T works with a thermal transfer printer while a PolyPro 4000D may only be used with a direct thermal printer.
Which type of thermal printing method should my business use? If you do not already have your printer or labels, the key difference is that thermal transfer printed labels have a longer lifespan and are more resistant to extreme temperatures, weather conditions and chemical contact. Thermal transfer labels are also the best option if the information printed on the label must be readable for an unspecified amount of time. Direct thermal labels are sensitive to heat and light and are best suited to indoor applications without excessive wear and tear. Examples of products and industries and the types of media they use are mentioned in this blog post.
For a more in-depth description of thermal transfer and direct thermal printing, read this blog post about the two different printing processes.