Estimated reading time: 4 minutes
At Advanced Automation, one of our primary tenets is making a difference within our own community. That's why we partner with local organizations to help support their missions and improve the lives of those around us. Recently, we had the honor of supporting Joppa Outreach of Des Moines, IA by donating $10,000 to their cause.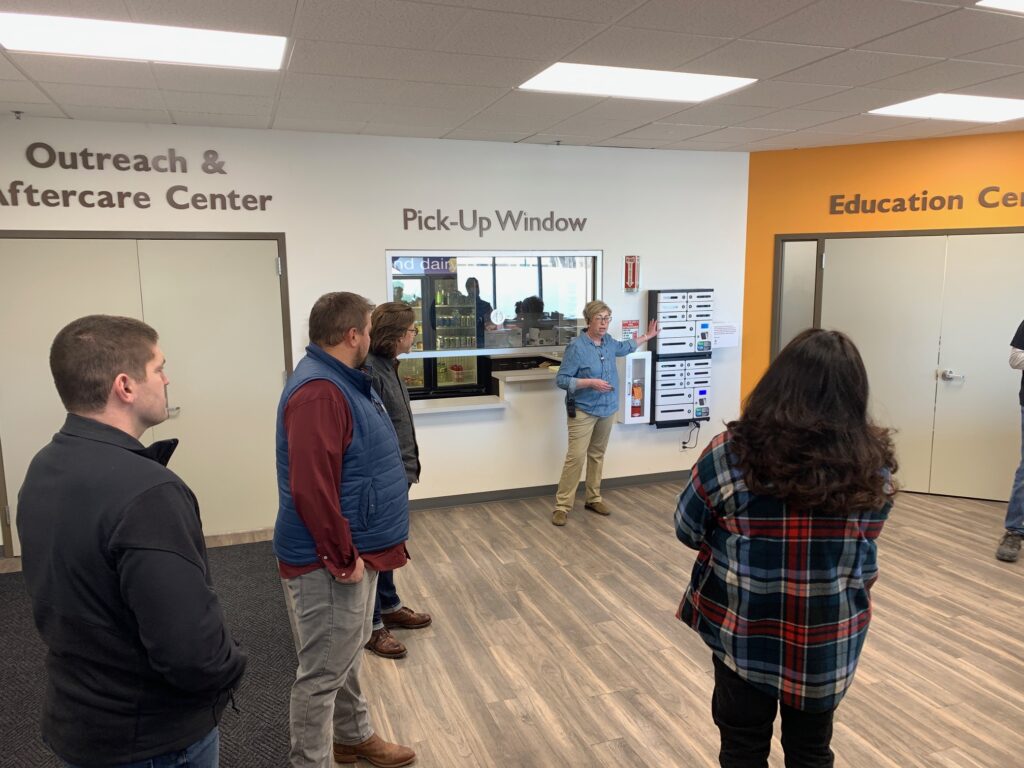 Joppa Outreach is a non-profit organization that provides resources and support to individuals experiencing homelessness in the Des Moines area. During our visit to their facility, we were able to see firsthand the incredible work they are doing to help those in need. Stacey Amensen, the Donations Center Manager, gave us a tour of the facility and showed us the ways in which Joppa is making a difference.
They provide many essential resources that many take for granted in their daily lives such as access to a computer along with internet access which is basically a requirement for simply applying for jobs. Another example is a charging station for mobile devices which are typically obtained as part of certain government assistant programs. We were shown the well organized system for distributing hot meals, shelf foods, personal hygiene items and clothing. Joppa provides all of these items as a service for those that come by the facility which can be collected easily through their pick up window. But their services are not confined to the walls of the building, they send fleets to make deliveries at many drop off points that are connected to the many homeless communities throughout the Des Moines area. These fleets rely on staff members and area volunteers to be able to provide a wide variety of products that not includes food and clothing but high quality tents and heater units.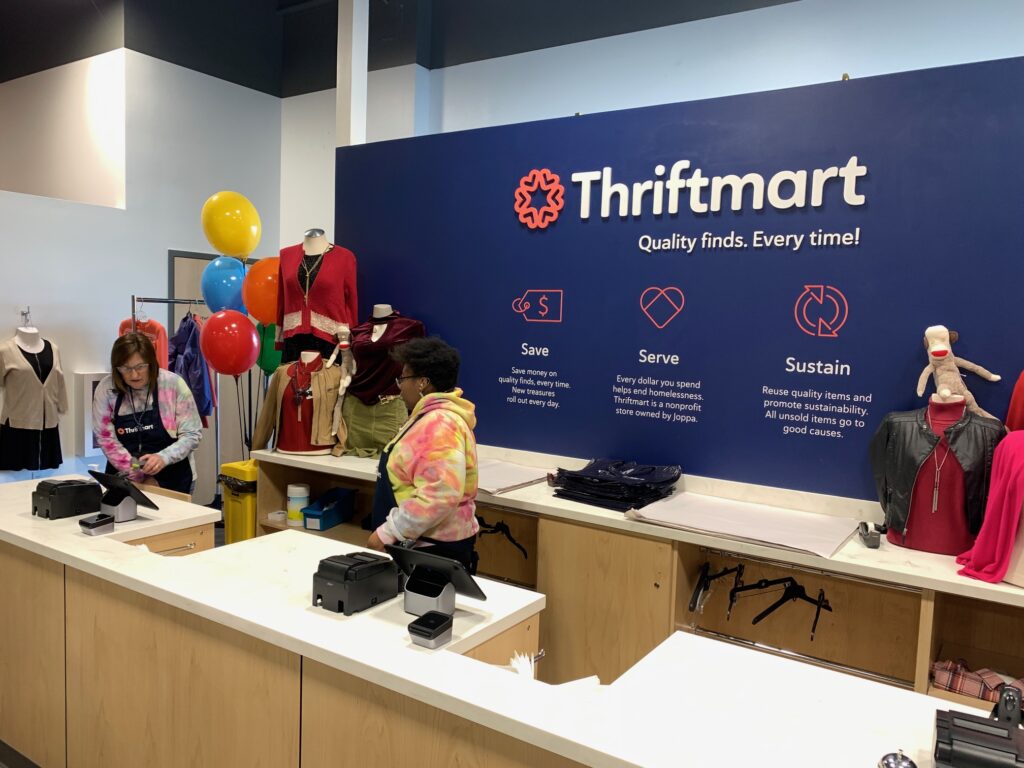 Our tour continued into Joppa's neighboring operation, Thriftmart, which generates additional funding to the mission by reselling goods to the general public. This thrift store not only converts donated items into funds that can be used for other necessities that are not typically provided through physical donations, but some of the items such as the clothing can simply be cycled into the clothing inventory that is directly being given to the people in need of those particular goods.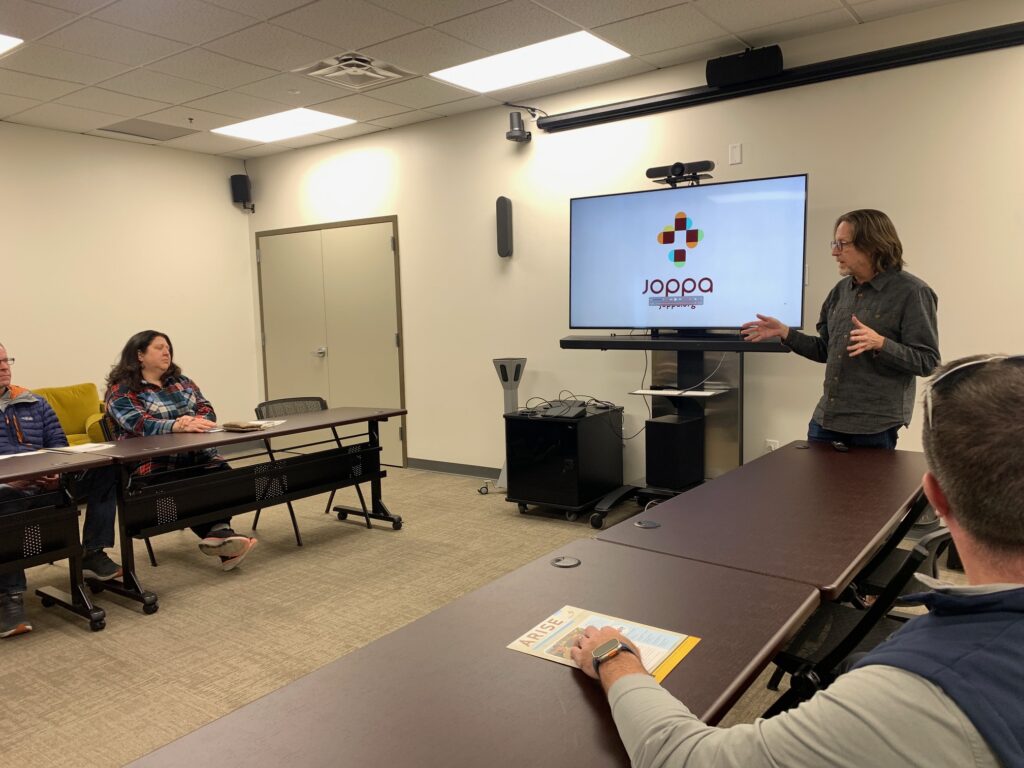 One of the highlights of our visit was hearing a presentation from Joppa's co-founder, Joe Stevens. He shared the organization's mission and vision for the future, as well as how our contribution would specifically help provide essential heating to those experiencing homelessness during the harsh winter months. Each heater requires 2-3 tanks of propane to provide heat for a week. The tanks are collected and replaced each week. It was interesting to discover how Joppa began with a simple drive to help others in the community that blossomed into a self sustaining organization that reaches many people in need and is effective at helping individuals and families get back into homes. It was inspiring to see the passion and dedication of the entire Joppa team, and we were honored to be a part of their journey.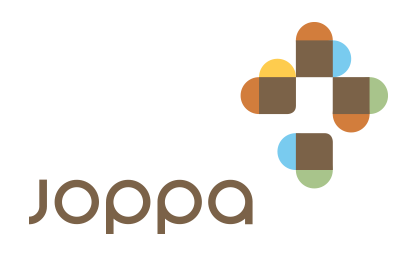 Joppa Outreach relies heavily on the support of the community to carry out their mission. If you're interested in supporting this amazing organization, there are a few ways to get involved. You can visit their website at www.joppa.org to learn more about their programs and make a donation. Another way to support Joppa is by shopping at Thriftmart of Des Moines (www.thriftmart.com), which is a thrift store that helps fund Joppa's efforts.
By supporting Joppa Outreach, you're helping to make a positive impact in the lives of many individuals experiencing homelessness in the Des Moines area. Together, we can work towards building a brighter future for all. At Advanced Automation, we're proud to support Joppa Outreach and other organizations that are making a difference in our community.
To learn more about Advanced Automation and the many services we offer >> Click Here
Follow us