Ultra-Rugged Zebra 3600 Scanner Series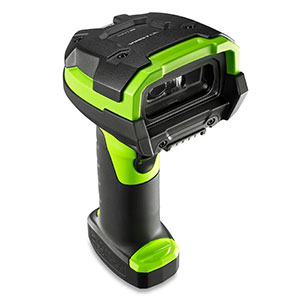 ULTRA-RUGGED DESIGN, SUPERIOR PERFORMANCE
The Zebra 3600 Scanner Series is the industry's first ultra-rugged line of bar code readers. Just how rugged is the 3600 Ultra-Rugged Series? The Zebra 3600 Scanner Series offers the most indestructible design available today, with the highest drop, tumble and sealing specifications for comparable devices. All scanners in this family offer an 8 ft. 2.4 m drop specification that is 23 percent more durable than any other scanner in this class. These scanners continue to operate reliably — even after 5,000 tumbles. The corded and cordless models are the only scanners in this class that are dust-tight, sprayproof and waterproofed to IP67. And only the 3600 Series offers an IP65-sealed cradle for a complete rugged cordless solution.
The 3600 series is the next generation replacement for the existing LS3408 and DS35x8 family of rugged scanners. These new ultra-rugged solutions deliver many industry "firsts" and are hands-down the best performing, most durable and easiest to manage scanners ever offered.
NOTE: The ER (Extended Range) 1D Laser models HAVE NOT been discontinued and will remain available for purchase.
There are 6 different models of the Zebra 3600 Series, learn more below!