Target switching from Apple to Zebra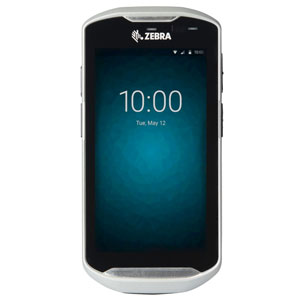 After three years, Target is switching from Apple to Zebra touch computers for its employees on the sales floor, Gizmodo reported earlier this fall. Specifically, the stores are replacing iPod Touches with Zebra TC51s, which run on Android 6.0 Marshmallow.
Battery life and the ability to quickly swap out replaceable batteries was a major draw in making the change to Zebra's TC51. As we shared in this blog post, Zebra's TC51/TC56 series combines the form factor of modern smartphones with increased durability for work environments. Security is also an advantage of Zebra's TC51 and TC56: Android and Zebra's Mobility Extensions (Mx) prevents unauthorized users from accessing the device and the installation of unauthorized apps being downloaded. Other advantages of Zebra's TC51 are the 1.8 GHz hexa-core processor, which runs enterprise apps up to five times faster while consuming 15% less power than devices running quad-core processors.
Many of our customers use the TC51 for their retail environments as employees can monitor inventory levels, review planograms and access customer loyalty information on the spot. Here are two other applications in which our customers benefit from the TC51 and TC56:
Delivery drivers benefit from turn-by-turn GPS navigation, rapid inventory count of shelves and being able to scan items as they are removed from the truck
Field service technicians process payments and capture signatures in real time, do an inventory of parts and ensure the right parts are being used on the job site
Discover the differences between Zebra's TC51 and TC56!
Shop the TC51 or the TC56 on our website! As always, send us a note with questions or for a consultation on what technology would benefit your environment.