Zebra UL/cUL recognized labels and ribbons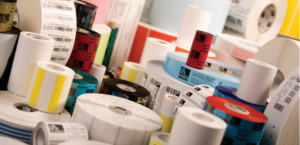 Did you know Advanced Automation offers 63 UL/cUL recognized label and ribbon combinations? Zebra has the UL/cUL solutions to meet most durability needs and as an advanced supply specialist, Advanced Automation is a trusted partner that will ensure your solution is UL compliant.
What is the UL Marking and Labeling Systems program? UL is an independent product safety certification organization that tests products and writes safety standards. The UL Marking and Systems program covers labels that have been submitted to UL for evaluation. Products that commonly carry UL marks include electronics, smoke and carbon monoxide detectors, electrical circuit boards, computer equipment and thousands of others.
UL/cUL requirements can be very complicated for the end user and there is a lot of misinformation on what makes a solution compliant. Many customers are not aware that it is the combination of  labels and ribbons rather than a standalone product that results in UL recognition. Without the guidance of an expert, your labeling application may not be recognized. Our label specialists are here to ensure your solution is UL compliant.