The latest in Zebra ZQ500 series reduce human error, withstand tough environments, and maximize warehouse efficiency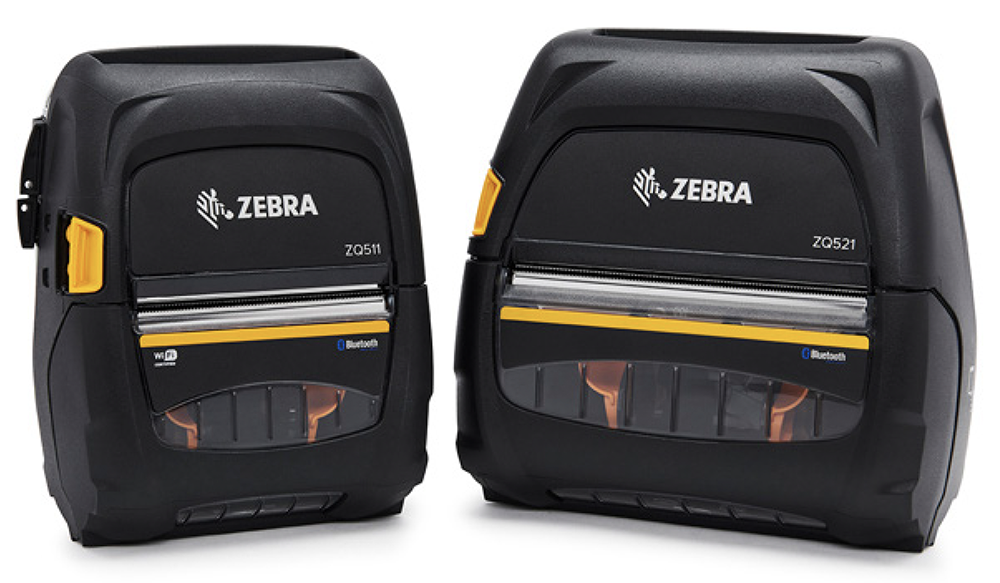 Let's face it, some days on the job it feels like monkeys are jumping around our brains, wreaking havoc on our best laid plans. Even as well-meaning, hard-working people, our best intention for a productive day can be side-swiped by something as simple as a few conversations along the way to the warehouse printer. Clearing our minds of distraction in order to be present for the workday is a common challenge for us all. An investment in the new ZQ511 or ZQ521 can save your workers from unnecessary distractions and walking traffic.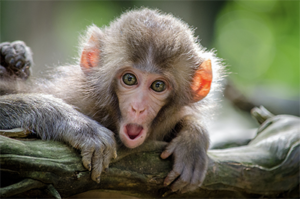 In today's world of optimization every minor efficiency adds up, and us humans could use some help keeping our monkey-minds calm. It doesn't matter if you're working from home, working at an office, or working in a warehouse – none of us escape the need for accuracy and great time-management in our days.
At Advanced Automation, we understand our customers value dependable, time-saving hardware and software to help manage tough warehouse environment tasks. In this post, we'll talk about how to get those monkeys out of your brain and off of your back during busy workdays by investing in the latest Zebra ZQ500 series of mobile printers.
The new ZQ511 and ZQ521 mobile printers offer:
Incredible efficiency in managing warehouse assets
Exceptional durability and ease-of-use
Safe and secure connectivity
Print it all — RFID tags, labels and linerless capabilities
Zebra's top-notch supplies, service and support
To Err is Human
To err is human, and to print at the point of need is a major time-saver. ZQ511 and ZQ521 mobile printers are able to print and attach bar codes and RFID labels at the point of need – a real game-changer in maximizing efficiency and managing warehouse assets. If your workers are going back and forth between their location in the warehouse and the printing station, a huge chunk of their time will be spent: walking. Not to mention, those trips back and forth increase the ability for human error and distractions. If you're still not using mobile printers, you may be losing customers over unrelated conversations or distractions that inevitably happen on the way to and from the warehouse printer.
Rugged, Durable Mobile Printers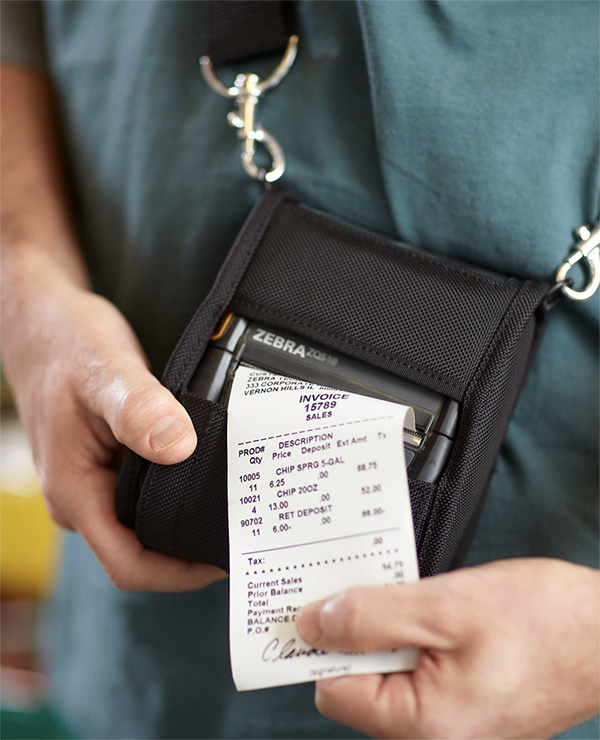 Mobile printers are paramount to warehouse productivity and efficiency because they vastly improve accuracy while eliminating unnecessary distractions. But they also require durability in rough environments. Zebras ZQ500 series is the most rugged on the market, designed to meet MIL-STD 810G for drop and shock, and tested to handle 1300 tumbles. These tough little printers are built to last with new over-molding to increase longevity, and are engineered for indoor and outdoor conditions, drops, accidents and environmental extremes common in mobile workplaces. The military-grade design will work as hard as you do!
Connectivity, Security, Performance, Options
Ok, so we know these bad boys are efficient and durable, but how do they handle connectivity and security of data? It's hard to marvel at how efficient and durable a technology product is if it's difficult to pair and connect reliably. What's more, data security and the management of it is a never-ending quest, and being able to choose how much control your IT team has when it comes to securing your printers is a luxury in itself.
With Zebra ZQ511 and ZQ521, you're supported for 802.11ac Wi-Fi and its latest security protocols. Add to that the Bluetooth 4.1 Classic and Low Energy, your workers can count on blazing fast and secure connections and can also use the dual radio to operate 802.11ac and Bluetooth 4.1 simultaneously for added connectivity. Lastly, configuring and maintaining remotely anywhere around the globe with Zebra's Print DNA suite gives your IT staff the tools needed to analyze printers, automate processes, and controls security settings with ease.
What about the actual printing? Advanced Automation customers don't want to have to choose between printing for receipts, RFID tags, label and linerless when it comes to mobile printing options. Which is why we recommend and stand behind Zebra ZQ500 series mobile printers, which are optimized for:
On-demand receipt printing in 3" and 4" print widths
Print a variety of labels including UHF RFID tags for tracking needs
The only RFID portfolio comprehensive enough to help to reduce errors and print and encode RFID labels on the go
Another reason we stand behind Zebra mobile printers? They design, produce and rigorously test their labels, tags and receipt paper to ensure consistent, optimized performance in your Zebra printers. If something goes wrong with your printing supplies, it has far-reaching effects. Operations are interrupted, productivity and efficiency suffer, and costs rise. These are monkeys on your back that you simply don't need when investing in mobile printing solutions for your precious warehouse assets and end-consumers.
The Re-cap: ZQ511 and ZQ521 Reduce Errors, Stay Tough, and Maximize Efficiency
Zebra's rugged ZQ500 Series is as tough as it gets. The ZQ511 and ZQ521 mobile printers — both available in RFID or linerless models — are the most durable mobile printers on the market. Pairing additional, best-in-class features with enhanced durability and military-grade design mean these printers can handle serious abuse that other mobile printers can't.
Your return on investment:
Ultra-rugged construction for enduring performance
Reduce labeling errors
Incorporate on-demand RFID encoding or linerless labeling
Easy integration and intuitive operation
Reduce management time with Print DNA tools
Standard two-year warranty
For more information, request a demo or a quote today from Advanced Automation today.