Estimated reading time: 4 minutes
Embrace the Summer Rush with Zebra's Wristband Solutions. Amidst the summer event season, catering to large crowds poses greater challenges in providing exceptional guest experiences. It is during this time that seemingly small elements, such as guest wristbands, significantly influence the overall guest experience. However, customer satisfaction become a problem when unreliable or error-prone access systems hinder guests from accessing the venue.
It's not hard to envision the consequences if your wristbands and printers are not up to the task. That is why addressing these issues early is key. Failure to address these issues could result in your esteemed guests enduring lengthy lines under the scorching sun, while admissions staff grapple with printer jams. Short-tempered customers will demand answers as their wristbands fail to scan, which could lead to frustrated employees being pushed to the limits of their patience.
Whether you're managing a theme park, hosting concerts or handling VIP access at a big summer festival, the busy season is no time for disruption in your guest access and entry systems. Guests will be happier, staff will stay cool, and you can relax a bit if you have tools like Zebra's wristband printers and supplies to get you through the season.
Need convincing? Let's explore how Zebra wristbands and printers can simplify hospitality operations, no matter how busy the season is.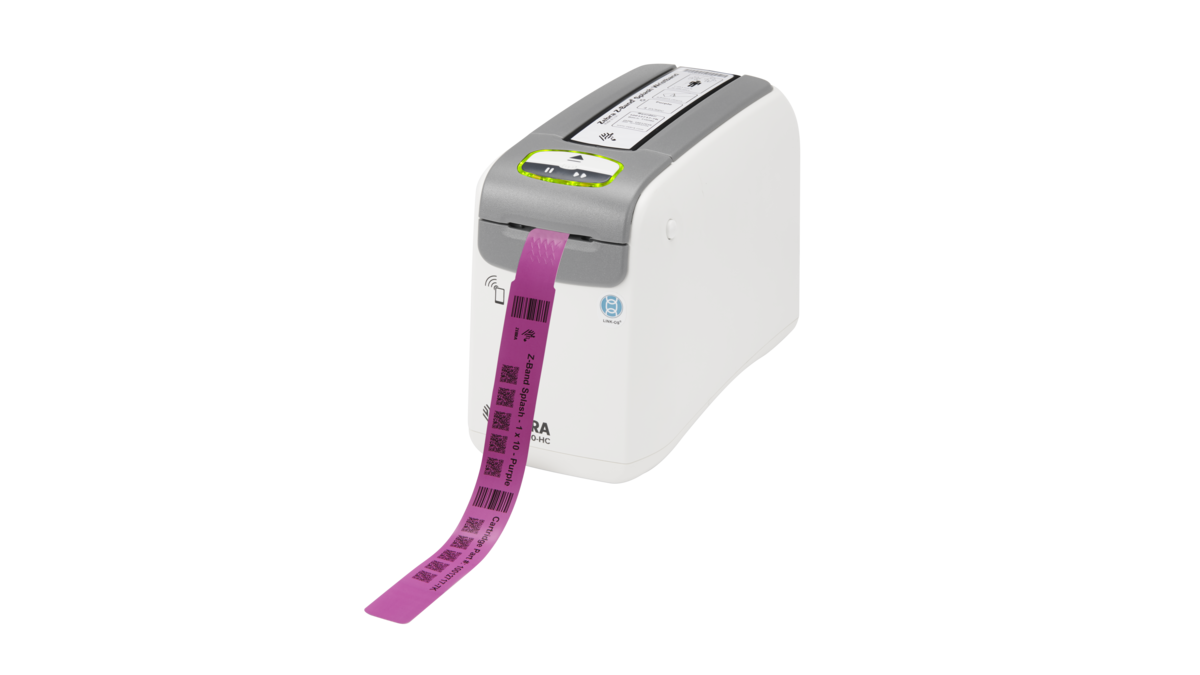 Easy Setup
The odds are high that your IT team has plenty to do without the added burden of deploying printers. Zebra engineers wristband printers for rapid deployment with plug-and-play functionality that allows for fast and easy setup within minutes. With no elaborate installations or complex configurations required, event organizers can easily position wristband printers where needed, streamlining guest access.
Simple Operation
We understand that your admissions staff may not have IT specialists on hand. That's why Zebra designs wristband printers with user-friendly simplicity in mind. Intuitive interfaces and user-friendly features make them accessible to all staff members, even those without technical expertise. Zebra printers guarantee smooth operation by providing clear instructions and requiring minimal training. This ensures seamless onboarding for new employees.
High Volume, High Quality Printing
Zebra's hardware is engineered for business usage, including output at speeds that keep up with the busiest hospitality operations. Regardless of whether it's a bustling waterpark or a sold-out concert, these printers consistently deliver wristbands with speed and precision. By utilizing advanced printing technology, Zebra ensures the production of crisp barcodes, graphics, and text on their wristbands.
Secure Guest Information
Zebra always prioritize the security vulnerabilities of a networked printer. That's why Zebra printers offer built-in security and intelligence that shields guest information from dangerous IoT attacks. All Zebra wristband printers allow for easy remote management. This makes it simple for your IT team to stay on top of security and updates.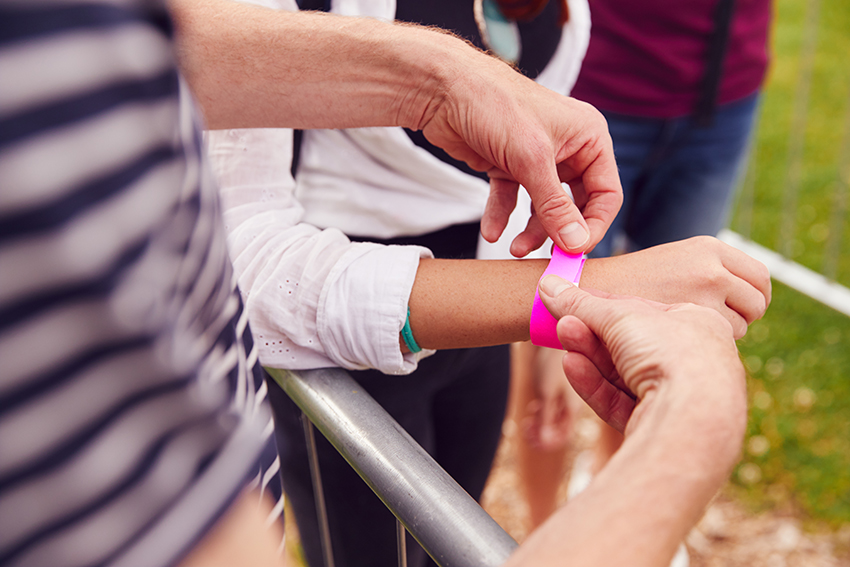 Zebra provides a range of wristband options to suit any event. They provide durable, waterproof wristbands for waterparks and multi-day events. RFID wristbands boost guest access, automate cashless payments, and track guest locations. Zebra's Z-Band Fun and Z-Band Splash wristbands even come in seven different colors. All to help you control daily access at a glance.
Trust Zebra for superior guest entry and access solutions, printers, wristbands, barcode scanners, and RFID technology. Our dedicated barcode readers, rugged mobile computers, and tablets ensure swift and precise capture of any barcode.
If you have any questions about Zebra wristbands and printers, the experts at Advanced Automation are ready to help.
Check out Wristbands that Advanced Automation offers >> Click Here
Visit us at advanced-automationinc.com to learn more. >> Click Here