Introducing Zebra's Dissolvable Barcode Labels, made particularly for the Quick Serve Restaurants. Dissolvable Labels are made with direct thermal paper with specialty adhesive that dissolves with water. Removing labels from containers before washing can eliminate costly blocked drains and damaged equipment. Advanced Automation is a leader in thermal barcode labeling solutions, and we now offer a solution from our barcoding supplies portfolio, the Zebra 8000D Dissolvable Label. When exposed to running water, this groundbreaking direct thermal label disintegrates into fine paper fibers, as the adhesive dissolves from surfaces. It then washes away smoothly down the drain, leaving absolutely no label residue behind.

Check out this quick video to learn more about dissolvable labels.
---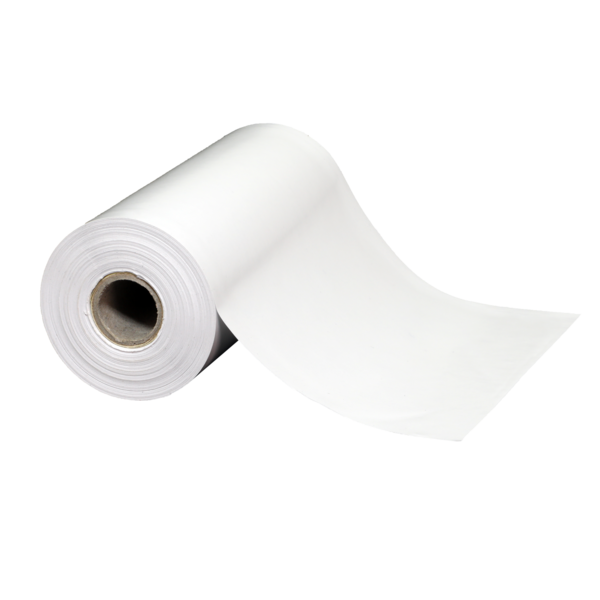 Q & A
8000D Dissolvable Labels
Q: What is the 8000D Dissolvable Label?
A: The 8000D label is an innovative direct thermal material. This specialty
paper label is made of a facestock that disperses into small fibers under moderate water
pressure with a special glue that dissolves away.

Q: What are some common applications for this label?
A: Labeling of reusable crates or containers – generally in a QSR environment.

Q: What storage conditions are needed for the 8000D Dissolvable label?
A: Optimal storage conditions are: 72°F at 50% Relative Humidity. The label is not ideal
for environments with high humidity or exposure to water.

Q: How long of a shelf-life does this label have?
A: The shelf-life of the Zebra 8000D label is 6 months.
Q: Is the 8000D Dissolvable Label part of the ZipShip offering?
A: The Zebra 8000D dissolvable label is only available for custom quoting.

Q: What is the minimum barcode size able to print on the 8000D Dissolvable
Label?
A: 10mil narrow bar for barcodes and a minimum 10pt font.

Q: Is print quality similar to other direct thermal materials?
A: Print quality for the 8000D label is similar to that of an uncoated paper
label.

Q: How fast will the label dissolve?
A: The speed at which the label dissolves varies based on water temperature and
pressure. Under a steady stream of warm water, the label will dissolve in approximately
15 seconds.
Q: Can all Zebra printers print the 8000D Dissolvable Label?
A: Yes.
---