The Zebra CS3000 series is Zebra's cost-conscious 1D laser scanning series that improves productivity with minimal investment. The CS3000 series weighs only 2.45 ounces and fits in a pocket or on a lanyard, providing mobile 1D scanning anytime.
In batch mode, up to one million date-stamped barcodes can be batched and downloaded at a later date, while the CS3070 features real-time mode via Bluetooth. The CS3070 connects wirelessly to a laptop, PDA or smartphone, perfect for route delivery drivers or inventory management. A two-button interface makes scanning easy and both devices scan from close co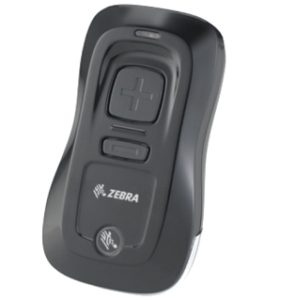 ntact to up to 45 inches away. They can also be used in low lighting, which is perfect for guards and custodians working night shifts.
Administrative burden is reduced when paper forms and other documentation are replaced with data that, once scanned, is placed in an ASCII file type and easily populated into spreadsheets and inventory lists.
TECH SPECS:
IP40 sealing
Survives 4 ft./1.2 m. drops and 500 consecutive tumbles
12-hour battery life in real-time mode
24-hour battery life in batch mode
WHERE TO BUY:
Shop for the CS3000 series on our website here. Questions about the Zebra CS3000 series or other barcode scanners? Contact Advanced Automation for help finding the best solution for your business!