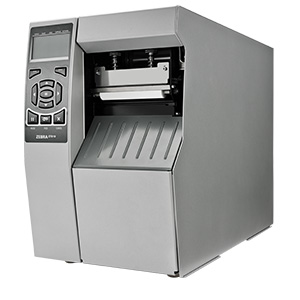 Introducing Zebra's ZT510 industrial printer! Building on the legacy of the 105SLPlus, the ZT510 has a durable design plus an advanced operating system, Link-OS. This is a powerhouse printer with 24/7 reliability at an affordable price point. With Link-OS, the ZT510 balances basic features with a modern operating system. Link OS gives the printer feature and application updates as they become available, remote device management and the ability to gather information securely stored on the cloud, such as device locations and workload capacity.
The ZT510 is ideal for these key applications:
Asset management
Tracking work in progress
Packaging and labeling
Shipping and receiving
Zebra also launched the ZT600 series industrial printers that you can shop for here. The ZT600 series builds on the legacy of the Xi Series and adds upgrades such a 600 dpi printing.

Questions about the ZT510 or other industrial printers? Contact Advanced Automation for a consultation, quote or demo unit.