The new world of order fulfillment requires meeting demands of explosive growth in e-commerce fulfillment.
Order fulfillment continues to evolve at an increasingly rapid pace due to explosive growth in e-commerce. High order volume trends have experts predicting e-commerce orders will double from approximately 3.5 trillion in sales to 6.5 trillion in 2022.
In the world of Warehousing, order complexity continues to soar. Warehouses are now expected to ship items directly to homes and specific stores for customer pick-up, where online orders are to be fulfilled in two hours or less. The idea of warehouse employees constrained by computer workstations or scanners in today's fast-paced market has become an archaic approach and an overwhelming challenge for most human beings in spaces like Retail, Distribution and Logistics.
Same-day, one-day and two-day delivery has become the new normal in this on-demand economy, and in order for businesses to meet consumer demand and rise above the competition, wearables and connected devices are a necessary driver of efficiency and productivity. In fact, finding yourself without a wearable technology solution for your warehouse workers can mean more than lost profits – it can virtually take away the ability to compete in the global marketplace.
Leaders in Manufacturing, Warehousing and Distribution are faced with new challenges that require new thinking in order to address todays demands. That includes creating a strategy to deploy or upgrade existing wearable computers by 2022.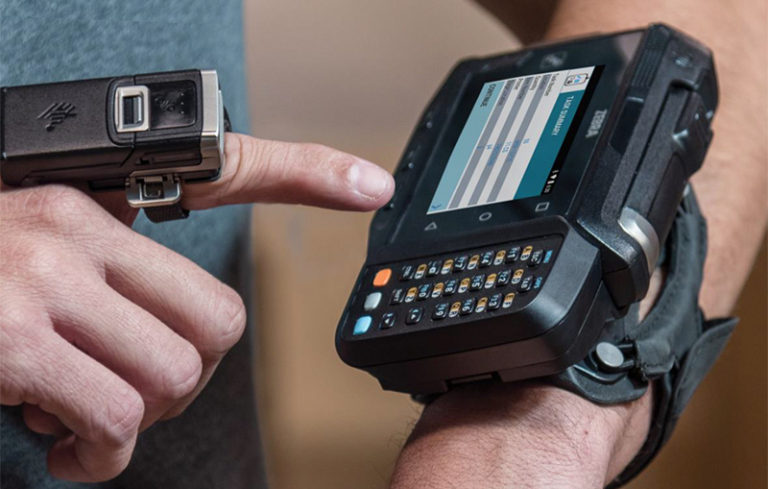 Benefits of Wearable Technology
If you've purchased Zebra products before, the following are simply baked into all of their offerings:
Industry-leading ergonomics
Signature rugged design
Unparalleled WiFi connectivity
Zebra's Mobility DNA
Superior manageability
In addition to their solid foundation of value- and purpose-driven offerings, Zebra has also created total industrial wearable solutions that increase warehouse productivity by up to 30%.
Benefits of wearable mobility include:
Ability to process more orders every day
Increase order accuracy
Meet faster delivery times
The Zebra WT6300 Wearable Computer is the Perfect Fit
Advanced Automation knows that your workers don't have the luxury of sitting down at a computer. They're on the move, juggling multiples tasks with a lot of information at once, and they need both of their hands to do their work – making it awkward and clumsy to hold a handheld device. Zebra's WT6300, on the other hand, is lightweight – the lightest in its class at just over 9oz. Its low center of gravity cuts physical effort in half, minimizing worker fatigue. From an ergonomic perspective, its a perfect fit for everyone with a micro-adjustable mounting system and a simple turn of a knob to adjust.
The product team at Zebra clearly took the time to consider that today's 'typical' warehouse includes multi-environment needs. The WT6300 is as rugged as they come, with a drop rating of 4ft/1.2m to concrete and is the only wearable computer in its category drop-tested across operating temperature range to make sure brittle materials don't shatter in the the cold. Speaking of, it's the only device in its class rated for the freezer and can handle subzero cold to extreme heat. It's dust-proof, water-resistant, and optimized for gloves for the most challenging warehouse environments.
If batteries are on your mind when you hear 'subzero', the good news is the WT6300 has an extendable battery option that is specifically rated for the freezer at 5000mAh. The standard battery is still nothing to sneeze at with 3350mAh for full-shift-plus run time. If you want to test both out for variable environmental needs, the WT6300 has an 'on-the-fly' hot swap mode, so your workers don't even have to reboot.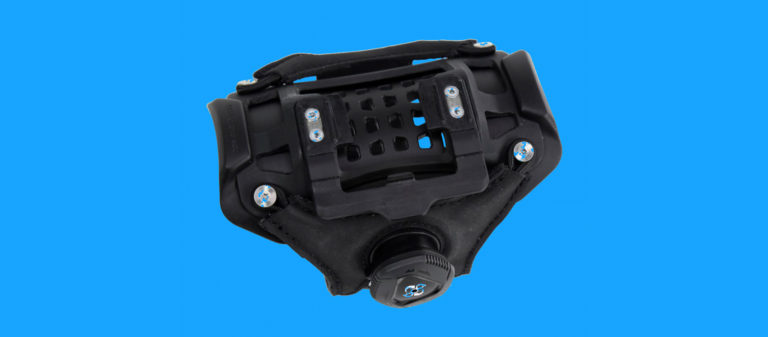 Protect Your Team from the Threat of Germs
While we know keeping devices clean and safe for multi-worker use is already a priority for our customers, we would be remiss during this time of Covid 19 not to mention that the WT6300 is disinfectant ready. With special plastics and IP sealing, daily wipedowns with common disinfectants like alcohol and soap and water are a must to prevent the spread of germs amongst workers.
Painless, Cost-effective Migration
If the showstopper for your organization is the cost of migration, Zebra has done the work to help you get past your resistance. They've made migration from Windows CE and legacy wearable mobile computers easy and cost-effective. You can migrate your key-based Windows CE apps right to the WT6300 with optional keypad, without needing to change the look and feel of your apps or workflows. You can then simply remove the keypad to migrate to Android touch-based apps when you're ready. Save time and money on training, software, and the general confusion associated with migration with other brand devices. What's more, the WT6300 remains compatible with any WT6000 accessories!
Zebra WT6300 Accessories
Wearable computer technology allows humans and machines to work together to make supply chains more responsive. Where products like the first iterations of consumer digital eyewear were swayed by consumer acceptance, in a business environment they are proving to be a necessary work improvement tool. A great example is Zebra's HD4000, the rugged enterprise head mounted display that puts step-by-step directions right in front of your worker's eyes. Paired with the powerful Zebra WT6300, workers feel capable of completing the multitude of various tasks without the overwhelm of too much information to sift through at once.
Additional accessories to consider using with the WT6300 based on your Warehouse needs:
Schedule a Demo Today
If you're ready to meet the demands of explosive e-commerce fulfillment growth head-on, Advanced Automation can help. Schedule a Demo with us today to see the Zebra WT63000 in action.
If you're looking to maximize productivity even further, contact us to find out how we can help you get set up with Zebra's full suite of products, like Mobility DNA or the Zebra Trade-In Program.
Advanced Automation is a proud partner with Zebra Technologies Corp., #ZebraPartner